The extreme wide bandwidth from 400MHz to 8GHz can support all the technologies including 2G, 3G, 4G, 5G FR1, Wifi, Bluetooth testings. Aiming at usage in mass production, the solid state 4P8T RF switch allow a longer lifetime comparing with typical electro-mechanical switch.
Reliable RF switching performance up to 8GHz
4P8T RF switch for multi-input/output testing
Solid state RF switch for better lifetime
Excellent port-to-port isolation
Integrated ESD protection (Contact/Air: ±4KV/±8KV)
WIFI/2G/3G/4G/5G RF conducted and OTA testing
Automated test equipment
Economic 5G testing solution
Hot switching testing
Specifications

Frequency Range

400MHz to 8GHz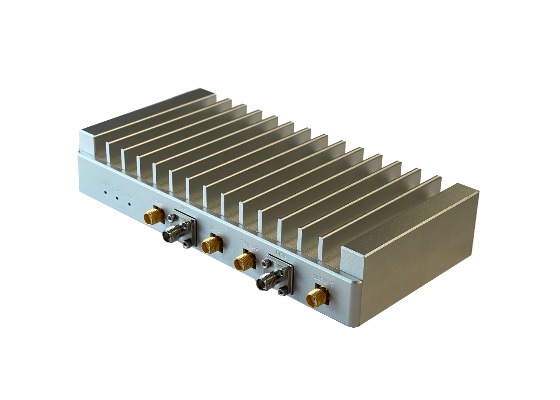 Aethertek 24-30GHz up-down converter is designed for 3GPP n257, n258 and n261 applications and testing solutions.
Find the best solution for your project now.