7.5-10.5 GHz Up Down Converter
Aethertek Up-down converter is designed to replace high-cost purchase on tester when high frequency testing is required. It is an economic choice for mass production testing which allow fast frequency conversion.
One entity frequency Up/ Down conversion for IF-RF transition.
Innovative S21 parameter measurement feature.
Innovative S11 parameter measurement feature with additional RL kit for an alternative cost-efficient testing solution.
Perfect integration with other Trantest 5G mmWave/RF products for production line MP testing.
Specifications

RF frequency range

7.5~10.5 GHz

IF frequency range

1.0~4.0 GHz

Internal LO adjustable range

6.0~7.0 GHz

Internal LO frequency resolution

1MHz

Conversion gain

0dB@TX
0dB@RX

Output P1dB@10GHz

10dBm

Input IP3

15dBm

Operating voltage

DC 6V

Operating current

1A (Max)

Connector type

2.92mm SMA for RF
3.50mm SMA for IF

Dimension

Weight

Operating Temperature

-0~+40 in Celsius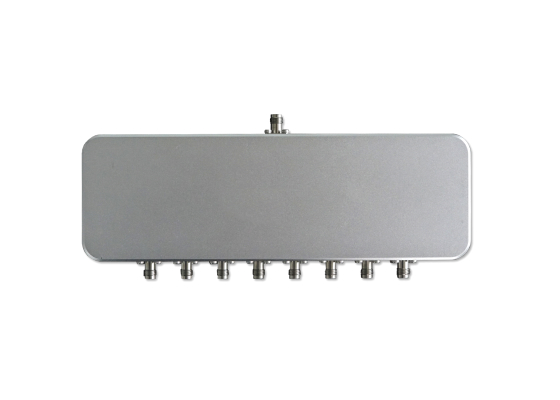 Aethertek SP8T switch is an ideal solution for saving the expensive cost on mmWave instruments. The extreme wide bandwidth from 100MHz to 44GHz can support all the technologies including 2G, 3G, 4G, 5G FR1 and FR2 testings.
Find the best solution for your project now.