Used in OTA, far field testing. Aethertek's horn antennas are able to cover high frequency testing from 24.25GHz to 43.5GHz. They are made to be very precise in low tolerance during fabrication. Moreover, both our horn antennas have dual polarization which can reduce the extra space needed for single polarization testing.
Capable of Transmitter radiated power testing and Receiver sensitivity testing
Wide bandwidth design for 5G FR2, operating frequency from 24GHz-43.5GHz
Dual polarization design for all kinds of incident wave receiving
Compact size for compact shielding box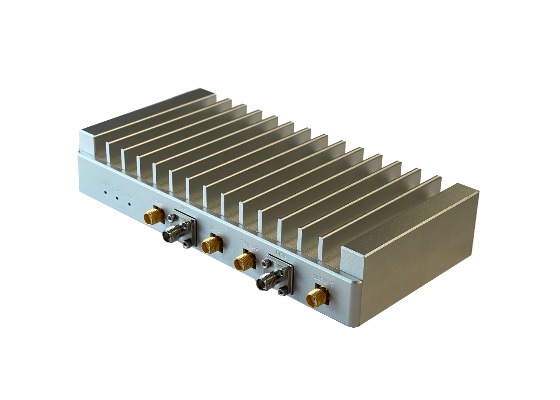 Aethertek 24-30GHz up-down converter is designed for 3GPP n257, n258 and n261 applications and testing solutions.
Find the best solution for your project now.