Aethertek's SP8T RF switch is an ideal solution for saving the expensive cost on mmWave instruments. The extreme wide bandwidth from 100MHz to 44GHz can support all the technologies including 2G, 3G, 4G, 5G FR1 and FR2 testings. Aiming at usage in mass production, the solid state SP8T RF switch allow a longer lifetime comparing with typical electro-mechanical switch.
Solid-state SP8T RF switch
Wide operational bandwidth up to 44GHz
Unlimited switching lifecycle
Hot switching capability: 24dBm
Integrated USB-to-UART control interface
Specifications

Frequency Range

100MHz to 40GHz

Characteristic Impedance

50 Ohms

Operating voltage

5.0V

Operating current

50mA (Typical), 100mA (Max)

Switching time

6μs (Typical)

RFx input power

+24dBm (Max)

Hot switching power

+24dBm (Max)

Connector type

2.40mm SMA/ 2.92mm SMA (optional)

Dimension

L80mm x W190mm x H30mm

Weight

Operating Temperature

0~+40 in Celsius (recommended)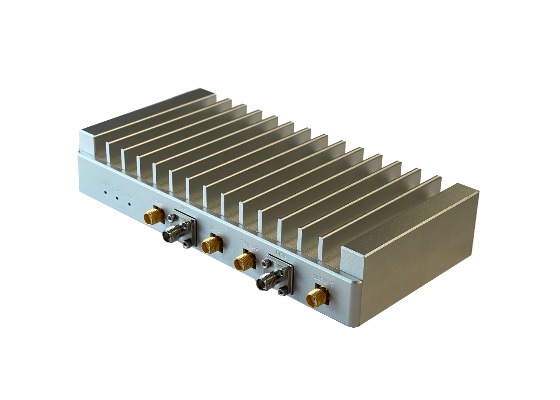 Aethertek 24-30GHz up-down converter is designed for 3GPP n257, n258 and n261 applications and testing solutions.
Find the best solution for your project now.