Established in 1992, Aethertek Technology (TWSE Stock Code 3219) is currently a leading solution provider of consumer electronics and automotive electronics testing in Taiwan. The company was committed to the design and sales of memory ICs in the early days. The current businesses are board-level testing & integration services, and sales of 5G millimeter wave product. Aethertek plays a crucial role in 5G supply chain and has become a major supplier of 5G millimeter wave Antenna-in-Module. We are one of the few domestic suppliers that design and develop 5G millimeter wave products.
With the most advanced technology, the best integration capabilities, and a variety of testing integration services, Aethertek has successfully expanded its testing services from consumer electronics into automotive electronics. The scope of services includes board-level function testing, RF testing and final assembly testing for mobile devices, wearables, wireless communication products and automotive electronics. Furthermore, in recent years the company has put immense resources on millimeter wave product development including Antenna-in-Module and 5G NR FR2 Radio Unit.
Aethertek's competitive advantage is to efficiently provide our customers with fast and convenient services, develop long-term relationships with vendors and customers, as well as actively add value for customers. We have established a leading position in consumer electronic product testing with our technical capabilities and services. Not only have we been recognized by customers but also has become a major test solution provider for a leading consumer electronics company.

We understand and value our customers on all levels and consistently improve our customer focus.

We promote self-growth, improve performance, and establish sustainable process of internal and external value creation

We encourage working in a collaborative environment where every person is treated with respect, inspired to contribute, and recognized for his/her efforts
All Aethertek solutions are built client oriented. Meaning we serve to bring higher value to clients' products and businesses.
Our expertise lies largely in testing, and also innovation in 5G. Our mission is to ensure the services and solution we offer makes the world a more connected & optimal place.
Aethertek Technology is headquartered in Neihu Technology Park, Taipei, with production bases in China (Shenzhen), and the total number of employees worldwide is more than 500. Aethertek actively expands the international market territory with the globalization strategy of "reasonably arrange limited resources and pursue global deployment".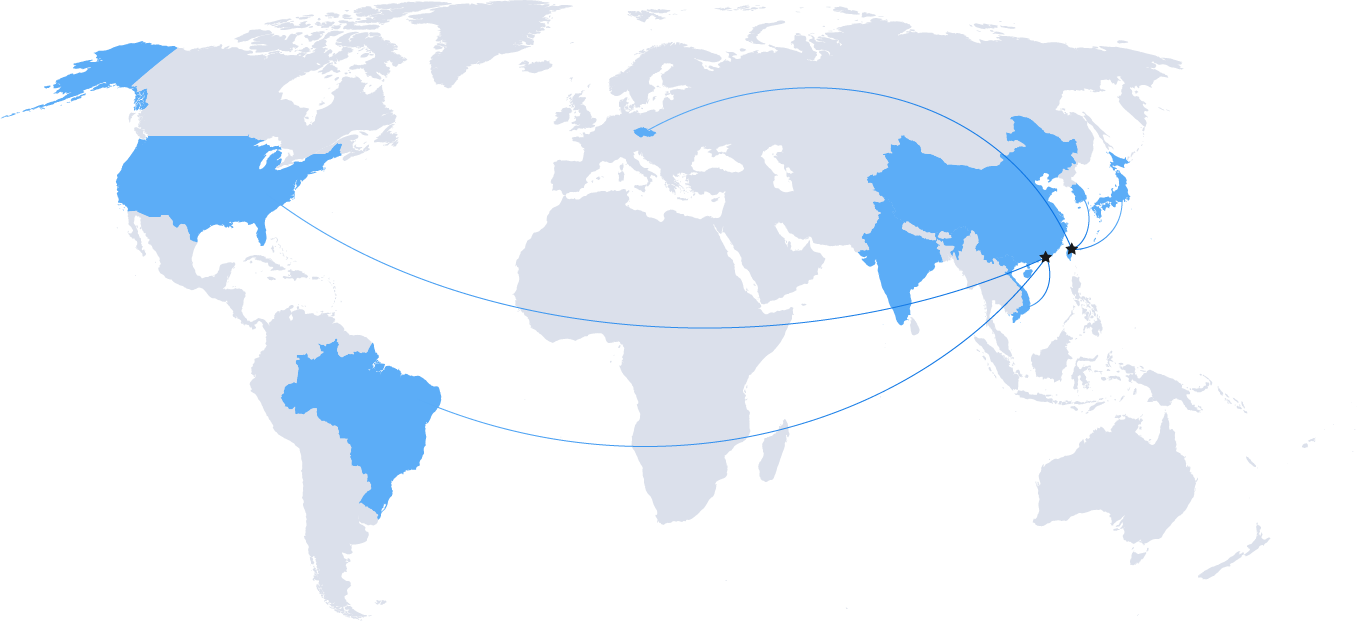 5G Wireless Communication
Find the best solution for your project now.