World's leading provider of consumer electronics and automotive electronic testing solutions, Aethertek Technology Co., Ltd., has engaged Dingxin Computer and Huayu Enterprise Management's ESG counseling team to initiate ISO 14064-1:2018 Greenhouse Gas Inventory Counseling in spring 2023, in response to the global trend of green supply chains.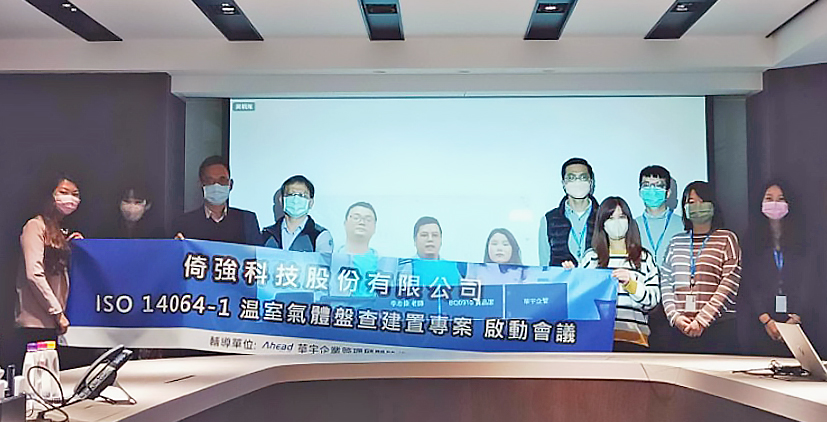 About Aethertek
Aethertek Technology has been focusing on the development and research of digital imaging IC products since 1998. It began its transition to the development and design of automation equipment in 2020. In addition to dedicating itself to the development of PCBA (ICT/FCT/RF) product testing equipment, it will also continue to invest in the research and development of test solutions related to 5G applications in line with the development of 5G technology.
A Growing Focus on ESG Issues
In recent years, Aethertek Technology has become increasingly concerned about environmental, social, and governance (ESG) issues. The initiation of the ISO 14064-1:2018 Greenhouse Gas Inventory Assistance Program this year is intended to assist Aethertek in its green transformation. By initiating a carbon inventory, the company aims to understand the hotspots of greenhouse gas emissions and carbon emissions levels within its organizational structure. This will enable them to effectively reduce carbon emissions and create new production technologies to achieve their green transformation goals as they enter carbon reduction programs in the future.
Commitment to Sustainable Future
It is worth mentioning that in the kickoff meeting at Aethertek Technology. Not only did senior executives from the Taiwan headquarters participate, but also senior executives from overseas factories joined the ceremony through cloud connectivity. This demonstrates the determination of Aethertek to achieve net-zero carbon emissions. Change requires perseverance and determination. In the face of the global challenge of achieving net-zero carbon emissions, Aethertek Technology vows to make carbon reduction its responsibility, upholding the mission of safeguarding the Earth's sustainability and wholeheartedly persevering as citizens of the Earth.
For more information, please visit https://www.aether-tek.com/ or https://www.linkedin.com/company/aethertek/